ABOUT US
Welcome to Four Seasons Lawn + Landscaping – The first choice in quality landscaping for homeowners and businesses with discerning taste. We are your licensed, certified, insured, and trusted partner in landscape design, drip irrigation, hardscapes, landscape Installation, lighting and other regular lawn maintenance services – all at reasonable rates for the quality provided.
Our experienced and professional crew provides our clients with quality lawn care and landscape services year round. At Four Seasons Lawn + Landscaping, we are dedicated to providing quality lawn care and landscape design in the North Dallas, Richardson, Plano, Garland, Allen, McKinney, Frisco, Murphy, Wylie and Sachse areas.
Our professional knowledge, skills and planning offer you the highest quality results year-round. At Four Seasons Lawn + Landscaping, we are dedicated to providing quality lawn care and landscape design in the North Dallas, Richardson, Plano, Garland, Allen, McKinney, Frisco, Murphy, Wylie and Sachse areas. As your professional landscaping company, we know how to seamlessly integrate design and functionality that will be enjoyed and appreciated!!
LIFE SHOULD BE
LIVED OUTDOORS
At Four Seasons Lawn + Landscaping, we believe that life should be lived outdoors! That's why we have made it our mission to create nature inspired outdoor spaces for people to connect. That's why we have a passion for designing and building incredible and functional outdoor spaces. Whether you simply want to refresh a few beds or are ready to turn your yard into your own outdoor retreat, we can help you make your dream come true.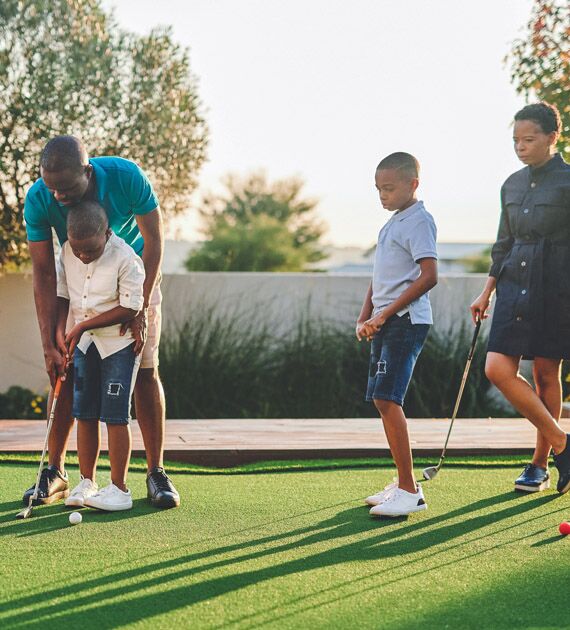 Our Services
Four Seasons Lawn + Landscaping is your premiere partner  when it comes to caring for your residential or commercial landscaping needs. From landscape design and lighting, to irrigation, hardscapes, and more, we are experts in creating and cultivating beautiful, healthy lawns in the North Dallas Area.
As landscape experts, we are experienced and skilled in taking your project from conceptualization to reality – on time and on budget.
Explore our landscaping and lawn care services below:
Reviews from our Customers


Great company; very responsive and professional. Highly recommend!


First rate from beginning to end . Will use again!Highly recommended!

We use Four Seasons for both yard maintenance & landscaping. From estimate to completed work, the communication has been excellent & the work looks... amazing. Can't wait to use them for our larger backyard project! Highly recommend!read more


The crew did a great job of replacing plants lost in the freeze, trimming bushes & desert grasses, mulching and clean-up. My only complaint is having... to wait a few months for work to be done, but the yard looks good now.read more


Very knowledgeable, very professional, always on time. Most of all very responsive to all of our questions.

They did a fantastic job with the two big red oak trees I had them install. They were in constant contact and you never felt like they had forgotten... about your job. Great people to work with!read more



So thrilled with Four Seasons! They've done some lovely work in my large property in Parker, and they just finished up a smaller project in my moms... backyard. Nathan took my vision on a nice seating area for my mom and brought it to life beautifully. They took a boring empty backyard and installed pavers, stone edging and some lovely plantings to make it a little oasis in suburbia.read more


Four Seasons Lawn just finished another project for us. Turned out great. New pathway and pallet of grass for backyard.


Four Seasons has been doing my annual color change out for years. There guys show up on time and in full uniforms. They do great work in making my... flower beds top notch. I would recommend them to anyone needing any landscaping work done.!!read more







Four Seasons did an excellent job with outdoor landscape lighting. The front and back yards are gorgeous at night and the trees look great!

My outdoor courtyard space is the most important "room" in my house.....the entire Four Seasons crew were professional, hardworking and... thorough from planning the entire space to the installation of soil/ irrigation/ plants and lighting. When a small hiccup in the project did arise (no fault of their own), they were persistent and courteous until resolved. As I have always believed, "the true sign of a capable and top tier firm is not that there are never any issues.....it's how they react and handle the issues which do arise." I highly recommend Four Seasons Lawn Care for any landscaping project. I know I will continue to rely on them for my maintenance of my beautiful new room.read more



Awesome group of folks. Highly recommend.

Great job with trimming shrubs and lawn care.


This company originally did a fabulous job designing my backyard landscaping projects and after a plant didn't make it they warranty the item with... the same professionalism and quality the first time aroundread more

Love these Guys!!! They are the best! Second to none!

They did the good job and installed the new fence,only one part the fence was not straight completely, but they responded quickly and overall they... did the great job, we are going to referred them to our friend and familyread more

Filling mud/soil in two corners of the house, installing Sod and sprinkler check





This is the third year that I have used Four Seasons. While a small project, it was done quickly, well and to my exact specifications. This is a... wonderful company with great people who strive to make the customer raving fans. I will continue to use them for my landscape needs!read more








Added new landscaping to my back yard and the sides of my home, where the builder left me with only grass. They did the design, selections, planting... and additional irrigation needed.read more

These guys were great. They started on time, finished on time and did a great job. I would recommend them to anyone.

Perfect. Creative, professional, on time.I told Allen the project manager a few ideas I had for the front, side, and back flower beds. He added on... and turned it into a masterpiece. So knowledgeable and a great guy! Very professional. Estimates were itemized so I knew exactly what I was paying for. The crew showed up every day ON TIME and knew exactly what to do. Very efficient and experts at their craft. Any questions they had were asked and I was always in the loop. The end result was EXACTLY what I wanted. They even followed up afterwards. 100% perfect. I have already recommended them to friends and will have them over again!read more


Four Seasons installed a 6 foot cedar fence with 2 custom gates for us. The crew was skilled, professional & on time. It is the most beautiful... fence in our gated community. This was the first step to completing our total new landscape design which includes hardscape & plant designs. We look forward to working with Four Seasons to complete our project.Richard & Donnie L.read more

While we didn't end up hiring Four Seasons to do our landscape remodel, we sourced a lot of great ideas from Seth who is prompt, informed, and highly... communicative. Also, scheduling was a breeze and the office manager, Sharee, was persistent in connecting with me when we had to play phone tag for a few days. I am confident the work Seth's crew would have been well executed, we just ended up liking the design of another landscaper better. Thank you for your time!read more

First rate company! They do extremely great work. Four seasons has been tending to the grounds on my commercial property in Rowlett all year and they... are always on time, efficient and very competitively priced. I could not ask for a better job.read more MEMBERSHIPS & AWARDS