ABOUT US
We have been voted the best landscapers in North Texas because we have made it our mission to create nature inspired outdoor spaces for people to connect. Since 2001, Four-Season Lawn + Landscaping has been voted the #1 landscaper in North-Texas because we help customers experience the transforming power of the outdoors one space at a time.
We are licensed, certified and insured landscapers that you can count on to be your partner in landscape design, drip irrigation, hardscapes, landscape Installation, lighting and other regular lawn maintenance services in the Dallas, Richardson, Plano, Allen, McKinney, Frisco, Murphy, and Lucas areas.
LIFE SHOULD BE
LIVED OUTDOORS
We aren't your typical Landscapers. We have made it our mission to create nature inspired outdoor spaces for people to connect. That's why we have a passion for designing and building incredible and functional outdoor spaces. Whether you simply want to refresh a few beds or are ready to turn your yard into your own outdoor retreat, we can help you make your dream come true.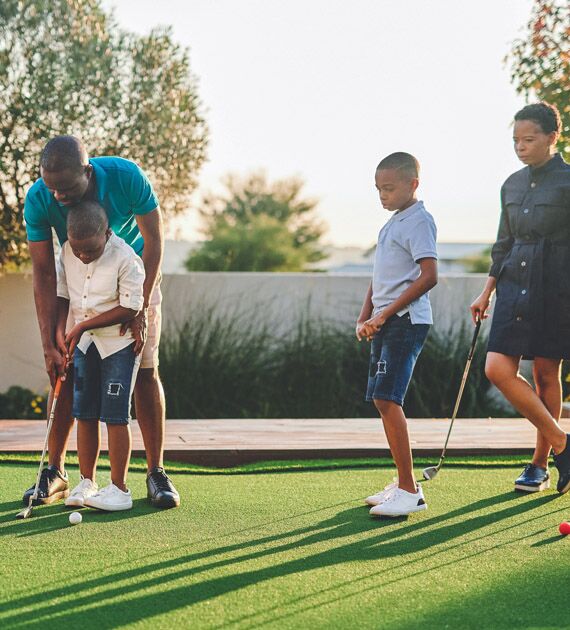 Our Services
Four Seasons Lawn + Landscaping is your premiere partner when it comes to caring for your residential or commercial landscaping needs. From landscape design and lighting, to irrigation, hardscapes, and more, we are experts in creating and cultivating beautiful, healthy lawns in the North Dallas Area.
Our landscapers are experts, with over 20 years of experience in taking your project from conceptualization to reality – on time and on budget.
We also have a A+ rating with the BBB and a 4.7 out of 5 star rating with Home Advisor.
Reviews from our Customers

The front office (Kristen) is very responsive and if the mow team breaks something they own up to it.My yard looks great!

Four Seasons just finished a 3-day landscaping project on the front and back yards of our home and I couldn't be happier. Our landscape designer,... Seth, was very knowledgeable and came up with a great plan. The office was super friendly and helpful and constantly thanked me for our business. The landscaping crew was friendly, professional, and accommodating to all the little tweaks I requested. The installation looks great and they were thorough in cleaning up. I would use them again without hesitation and highly recommend.read more


Four Seasons did a great job with the landscaping in our front and backyard! Nathan was very responsive to all our requests regarding the layout and... types of plants we wanted in our yard. We are so happy with the finished product and will use them again for any of our landscaping needs!read more

Four Seasons sales and installation crews were very professional from beginning to end, including discussions on options and what we preferred in the... design and installation. Crew was very easy to work with and answer questions. Would highly recommend them.read more

We have used them doing extensive landscaping work at two different houses. They are by far a superior company to work with. We highly recommend... them!!!read more


Great company; very responsive and professional. Highly recommend!

First rate from beginning to end . Will use again!Highly recommended!

We use Four Seasons for both yard maintenance & landscaping. From estimate to completed work, the communication has been excellent & the work looks... amazing. Can't wait to use them for our larger backyard project! Highly recommend!read more


I had a very good experience with Four Seasons Landscaping. They easily stood out as the best communicators, with good price and value compared with... others. When the initial results weren't perfect, they responded quickly and came back with the adjustments needed to make the correct final result.read more

The crew did a great job of replacing plants lost in the freeze, trimming bushes & desert grasses, mulching and clean-up. My only complaint is having... to wait a few months for work to be done, but the yard looks good now.read more


Very knowledgeable, very professional, always on time. Most of all very responsive to all of our questions.

They did a fantastic job with the two big red oak trees I had them install. They were in constant contact and you never felt like they had forgotten... about your job. Great people to work with!read more


So thrilled with Four Seasons! They've done some lovely work in my large property in Parker, and they just finished up a smaller project in my moms... backyard. Nathan took my vision on a nice seating area for my mom and brought it to life beautifully. They took a boring empty backyard and installed pavers, stone edging and some lovely plantings to make it a little oasis in suburbia.read more


Four Seasons Lawn just finished another project for us. Turned out great. New pathway and pallet of grass for backyard. MEMBERSHIPS & AWARDS