If you're looking for the best landscaper in Allen, TX, look no further than Four Seasons Lawn + Landscaping. Our team of experienced and professional landscapers are dedicated to providing the highest quality services to both residential and commercial clients in the Allen area.
We offer a wide range of services including design, installation, and maintenance of landscapes. We specialize in creating beautiful, sustainable outdoor spaces that are tailored to your specific needs and preferences. From simple lawn installations to complex outdoor living spaces, we have the experience and expertise to turn your landscaping dreams into reality.
At Four Seasons Lawn + Landscaping., we use only the highest quality materials and equipment, and our team is dedicated to providing exceptional customer service. We work closely with you to understand your specific needs and preferences, and we make sure to keep you informed throughout the entire process. We also provide an ongoing maintenance program to ensure your landscape stays looking its best year-round.
We offer a wide range of outdoor services in Allen to meet all of your needs. Whether an opulent premium package or simple and elegant design services are required. Our landscape designers can work on any outdoor feature, including:
Landscaping design
Landscaping installation
Outdoor living spaces (arbors, patios, pergolas, and kitchens)
Stone and masonry
Fencing and Decks
Outdoor fireplaces
Landscape lighting
Retaining walls
Drainage and Irrigation.
Lawn Maintenance
Don't trust your landscape to just anyone. Choose the best landscaper in Allen, TX – Four Seasons Lawn + Landscaping.. Contact us today to schedule a consultation and let us show you how we can transform your outdoor space!
Allen Texas
Look no further if you're new to Allen or simply looking for a great place to relocate your family! Allen is a city in Collin counties in Texas. Allen is only 32 miles from both Dallas Love Field and Dallas/Fort Worth International Airport, so you'll be able to get to your destination quickly.
Allen has been named one of the best places to live in Texas by several publications. Allen residents have access to a plethora of parks, family-friendly activities, excellent public schools, and an almost infinite number of activities.
If you're looking for something a little different, consider a shopping spree at the Allen Outlets, Celebration Park, Hydrous Wake Park or The Dinosaur Company.
Buying a house in Allen is one of the best decisions you can make when looking for a new house… Allowing us to make the exterior of your home as beautiful as the interior is the second best option.
What We Do
We specialize in landscaping design, landscaping installation, outdoor living spaces like arbors, patios, pergolas and kitchens, stone and masonry, fencing, decks, outdoor fireplaces, landscape lighting, retaining walls, drainage and irrigation for both residential & small commercial projects. We also provide maintenance services to keep your lawn looking great so you don't have to! We are licensed, insured, and have professional employees that are wonderful to work with.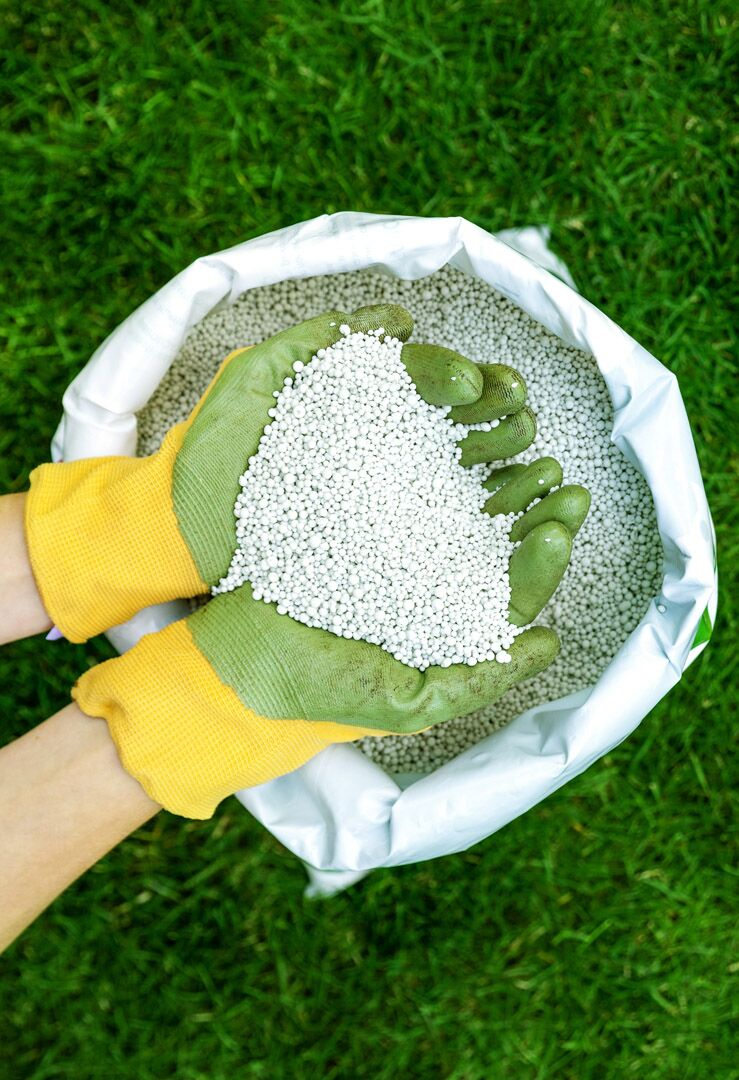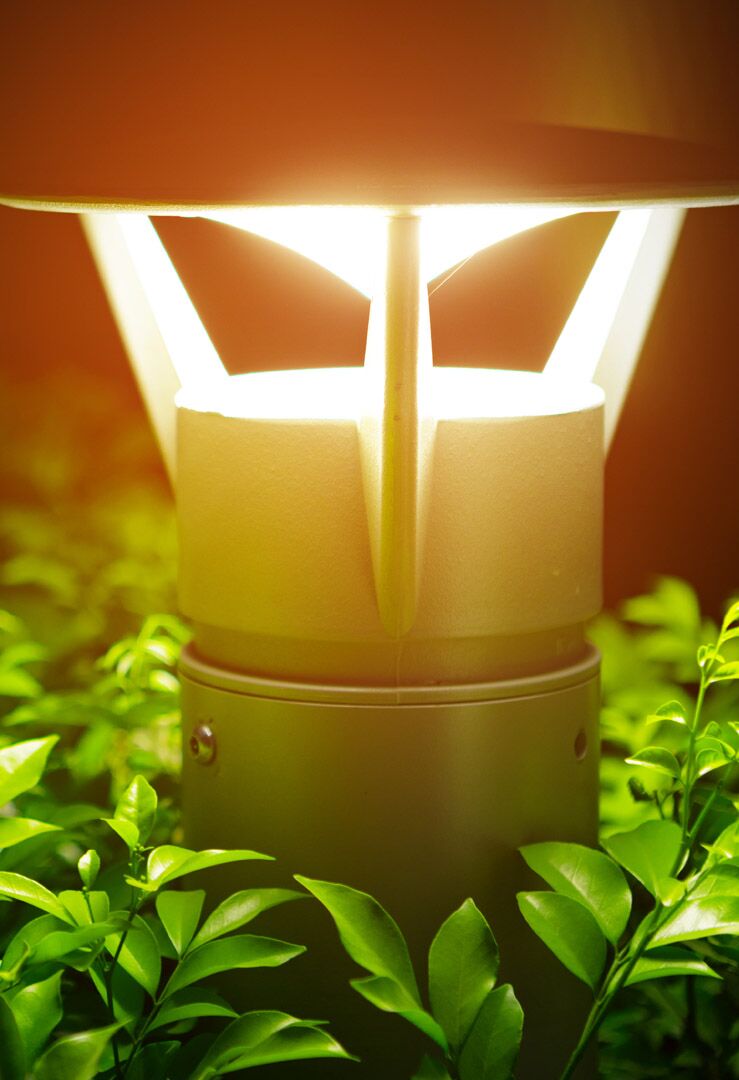 What People Say About Us
Don't forget to take alook at our thumbtack profile to see some of the beautifullandscape work andlandscape designs we have done.
We also have a A+ rating with the BBB and a 4.7 out of 5 star rating with Home Advisor.

Four Seasons sales and installation crews were very professional from beginning to end, including discussions on options and what we preferred in the... design and installation. Crew was very easy to work with and answer questions. Would highly recommend them.read more

They did an amazing job at our cafe!!

We have used them doing extensive landscaping work at two different houses. They are by far a superior company to work with. We highly recommend... them!!!read more

Working with everyone at Four Seasons was a pleasure. They were quick to reply to my demands, developed a great landscaping design, and completed the... installation on schedule and to my exact specifications. I fully endorse them.....read more

With regard to outside landscape lighting, Four Seasons performed a fantastic job. At night, the front and back yards are stunning, and the trees... look fantastic!read more

I adore these guys! They are top-notch. superior to none!

For any landscaping project, I wholeheartedly endorse Four Seasons Lawn Care. I am confident that I will continue to rely on them for the upkeep of... my stunning new space.read more

In addition to installing sod in my front yard, many small bushes, a new tree, and performing tree trimming on numerous trees on my property, I... engaged Four Seasons. The five-man crew arrived on time at 8 a.m. as promised, and they immediately began to work. Before I even realized it, they had the replacement tree planted, staked, and mulched. The next day, sod was installed after they had finished spreading topsoil and leveling the area. They informed me that I had numerous broken sprinkler heads on the property over the course of the work, which I was able to restore using spare parts I had on hand. They offered to fix it for me as part of the landscaping, but I declined because I already had a number of the required parts. Nevertheless, I left my riser pipe wrench at another location! They were so gracious to let me use theirs! The entire process took two days, and I could not happy with the outcome.................read more

What a professional experience! Highly recommend. Very clear about what I was getting and for how much and awesome hardworking and friendly crew.

Rarely does a business begin a significant project and see it through to completion flawlessly. Four Seasons Lawn Care took care of that for us. The... dead landscaping was removed and restored, a French drain was put in, landscape brick edging was put in, and a flagstone walkway/small front patio was built. We are thrilled with the work they did. The lads were diligent and clearly dedicated workers! We are ecstatic beyond words.read more


Four Seasons comes highly recommended. They are fantastic to work with; I've used them twice. They provide you with a quote, an estimated time... period, and follow up as needed.read more

Very pleased with the outcomes. It significantly improved the look of my front yard.

My front lawn's old grass was completely removed, and gorgeous new zoysia sod was put in its place by Four Seasons Lawn Care. They put in a lot of... effort from 8:30 a.m. to dusk. Two days later, I discovered that one of the sprinkler heads needed to be repaired right away in order to keep the entire zone flowing and the sod moist. I texted the company, who responded by coming over on a Sunday to fix the sprinkler and replace another one he had seen. In addition, I observed that a few sod pieces had a significant amount of weed growth in them; on Monday, he came back and replaced those sections with fresh sod. That is what I refer to as excellent customer service, which is rare these days. I heartily endorse Four Seasons Lawn Care and wouldn't think twice about working with them on future projects..........read more

Last year, I burned my lawn by using too much fertilizer. Four Seasons came out in and thoroughly described how to fix this. So as to secure a spot... on their schedule, we placed a little down payment. They replaced the old sod with new sod. Anybody should read 4 Seasons, in my opinion. 5+ stars.read more

Thought it would take 6–8 weeks to get there, however it arrived just two weeks after they accepted our proposal. finished on the same day and... produced excellent work. Considering the promptness and caliber of the work, I would suggest it to others.read more

High caliber job at a fair cost. The team was a pleasure to deal with and took the time to develop a thorough design and proposal that satisfied our... requirements. Throughout the entire process, his entire crew was extremely communicative and helpful. Definitely going to use them again for future projects!read more

The experience was excellent because the landscape was professionally placed without damaging any subsurface electricity or sprinkler systems. They... performed the work as promised and with the promised timelineread more

Outstanding service The flower gardens outside my house were completely redone by Four Seasons, and they performed a stunning job. They planned the... job and informed me exactly when it would be finished. They were on time and finished the job in the allotted amount of time. They responded to every query I had both before and during the job. The team that finished the work was very diligent, respectful of my property, and did an excellent job!read more

Our front yard was largely redone as part of this project. The project was well-executed and reasonable. I would definitely suggest them for future... projects.read more

Very happy with the Four Seasons experience. A highly skilled team that is polite, professional, and knowledgeable. Highly recommend!

This business is very professional. Both the work and the customer service are first-rate. I'd whole-heartily advise using them.

On the morning of the installation, after finalizing the blueprints, I gave incorrect instructions. I didn't recognize my error until the assignment... was over and the project was finished. At the conclusion of a difficult day, Jose and his team went above and above; they stayed later to correct my error. Moving bulky flagstones and replacing a bush were required for the fix. They were really nice and very understanding. My brand-new garden is stunning.read more

Gate on new fence was adjusted


Great company; very responsive and professional. Highly recommend!


First rate from beginning to end . Will use again!Highly recommended!

We use Four Seasons for both yard maintenance & landscaping. From estimate to completed work, the communication has been excellent & the work looks... amazing. Can't wait to use them for our larger backyard project! Highly recommend!read more


I had a very good experience with Four Seasons Landscaping. They easily stood out as the best communicators, with good price and value compared with... others. When the initial results weren't perfect, they responded quickly and came back with the adjustments needed to make the correct final result.read more

The crew did a great job of replacing plants lost in the freeze, trimming bushes & desert grasses, mulching and clean-up. My only complaint is having... to wait a few months for work to be done, but the yard looks good now.read more


Very knowledgeable, very professional, always on time. Most of all very responsive to all of our questions.

They did a fantastic job with the two big red oak trees I had them install. They were in constant contact and you never felt like they had forgotten... about your job. Great people to work with!read more



So thrilled with Four Seasons! They've done some lovely work in my large property in Parker, and they just finished up a smaller project in my moms... backyard. Nathan took my vision on a nice seating area for my mom and brought it to life beautifully. They took a boring empty backyard and installed pavers, stone edging and some lovely plantings to make it a little oasis in suburbia.read more


Four Seasons Lawn just finished another project for us. Turned out great. New pathway and pallet of grass for backyard.


Four Seasons has been doing my annual color change out for years. There guys show up on time and in full uniforms. They do great work in making my... flower beds top notch. I would recommend them to anyone needing any landscaping work done.!!read more







Four Seasons did an excellent job with outdoor landscape lighting. The front and back yards are gorgeous at night and the trees look great!

My outdoor courtyard space is the most important "room" in my house.....the entire Four Seasons crew were professional, hardworking and... thorough from planning the entire space to the installation of soil/ irrigation/ plants and lighting. When a small hiccup in the project did arise (no fault of their own), they were persistent and courteous until resolved. As I have always believed, "the true sign of a capable and top tier firm is not that there are never any issues.....it's how they react and handle the issues which do arise." I highly recommend Four Seasons Lawn Care for any landscaping project. I know I will continue to rely on them for my maintenance of my beautiful new room.read more



Awesome group of folks. Highly recommend.

Great job with trimming shrubs and lawn care.


This company originally did a fabulous job designing my backyard landscaping projects and after a plant didn't make it they warranty the item with... the same professionalism and quality the first time aroundread more

Love these Guys!!! They are the best! Second to none!

They did the good job and installed the new fence,only one part the fence was not straight completely, but they responded quickly and overall they... did the great job, we are going to referred them to our friend and familyread more

Filling mud/soil in two corners of the house, installing Sod and sprinkler check





This is the third year that I have used Four Seasons. While a small project, it was done quickly, well and to my exact specifications. This is a... wonderful company with great people who strive to make the customer raving fans. I will continue to use them for my landscape needs!read more








Added new landscaping to my back yard and the sides of my home, where the builder left me with only grass. They did the design, selections, planting... and additional irrigation needed.read more

These guys were great. They started on time, finished on time and did a great job. I would recommend them to anyone.

Perfect. Creative, professional, on time.I told Allen the project manager a few ideas I had for the front, side, and back flower beds. He added on... and turned it into a masterpiece. So knowledgeable and a great guy! Very professional. Estimates were itemized so I knew exactly what I was paying for. The crew showed up every day ON TIME and knew exactly what to do. Very efficient and experts at their craft. Any questions they had were asked and I was always in the loop. The end result was EXACTLY what I wanted. They even followed up afterwards. 100% perfect. I have already recommended them to friends and will have them over again!read more


Four Seasons installed a 6 foot cedar fence with 2 custom gates for us. The crew was skilled, professional & on time. It is the most beautiful... fence in our gated community. This was the first step to completing our total new landscape design which includes hardscape & plant designs. We look forward to working with Four Seasons to complete our project.Richard & Donnie L.read more

While we didn't end up hiring Four Seasons to do our landscape remodel, we sourced a lot of great ideas from Seth who is prompt, informed, and highly... communicative. Also, scheduling was a breeze and the office manager, Sharee, was persistent in connecting with me when we had to play phone tag for a few days. I am confident the work Seth's crew would have been well executed, we just ended up liking the design of another landscaper better. Thank you for your time!read more

First rate company! They do extremely great work. Four seasons has been tending to the grounds on my commercial property in Rowlett all year and they... are always on time, efficient and very competitively priced. I could not ask for a better job.read more OUR GUARANTEE
That's why we have made it our mission to create nature-inspired outdoor spaces for people to connect.
Our long list of satisfied customers and certifications demonstrate our expertise, professionalism and dedication to creating and maintaining beautiful outdoor spaces. Because of that we can stand beside our promise to provide our clients with the yard of their dreams. Let us do the same for you!
OUR PROCESS
STEP ONE: Once you contact our office one of our team members will talk with you about what you're trying to accomplish. They will briefly talk with you about your project scope, budget, timeline, and get some other high-level details.
This introduction is to gather enough information to match you with a team member that is best suited for your project, style and needs. After we determine that we will find a time that works for you to where we can meet with you at your home, walk the area and see exactly what you're hoping to create.
STEP TWO: When you meet with one of our designers you will get a call prior to the appointment to make sure the time still works for you. Once we arrive, we will ask a lot of questions to make sure we know what you're looking to achieve with the end result. During the visit we may take measurements, photos and lots of notes. This will allow us to make sure that we have everything we need to design your new outdoor space. During the visit we will also ask you to provide a property survey of your home to help with the design process.
STEP THREE: The next step of the process is the fun part! Sometime in the next 72 hours, we will provide you with the first draft of your project. This is only a starting point to make sure we understood your project correctly. This design process can sometimes be very quick… or very long depending on the complexity and options we need to review with you.
STEP FOUR: Once you love the design, you'd simply approve the final estimate and make your initial deposit. After we have those 2 items, we will be able to put you in line. As much as we both would love to start the project the following day, there is a lot that has to happen before we can do that. Things like construction drawings, permits and material orders will all start to make sure we have what we need to make your experience a great one. Additionally, because we built such a strong reputation, we consistently have a backlog of projects. While we are looking for ways to reduce your wait times, we never want to reduce the quality or experience that our clients have come to expect from us.
STEP FIVE: As the project gets closer, a member of our operations team will reach out to you to walk through the details of the project and make sure there were no last minute changes. They will provide you with a project schedule, milestones and timelines for your project.
STEP SIX: ENJOY! We made it! Your project was completed and now it's time to enjoy your new outdoor space!