WE BELIEVE THAT LIFE SHOULD BE LIVED OUTDOORS!
That's why we have made it our mission to create nature-inspired outdoor spaces for people to connect.
Since we started the company, it has grown to be one of North-Texas top choices for homeowners looking to begin their backyard dream project. We are unrivaled in terms of experience, job quality, and customer service.
We provide an experience to our customers that is second to none. We listen, interpret and transform your dreams for your outdoor environment into an expression of yourself. No matter what type of project you have in mind, we've got you covered.
Who We Are
Since 2001, Four Seasons Lawn + Landscaping has been working to help over 6,000 North-Texas customers experience the transforming power of the outdoors one space at a time. We do this by building and maintaining outdoor spaces for you to enjoy alone or share with your friends and family.
Since we started the company, it has grown to be one of North-Texas top choices for homeowners looking to begin their backyard dream project. We are unrivaled in terms of experience, job quality, and customer service.
What We Do
We specialize in landscaping design, landscaping installation, outdoor living spaces like arbors, patios, pergolas and kitchens, stone and masonry, fencing, decks, outdoor fireplaces, landscape lighting, retaining walls, drainage and irrigation for both residential & small commercial projects. We also provide maintenance services to keep your lawn looking great so you don't have to! We are licensed, insured, and have professional employees that are wonderful to work with.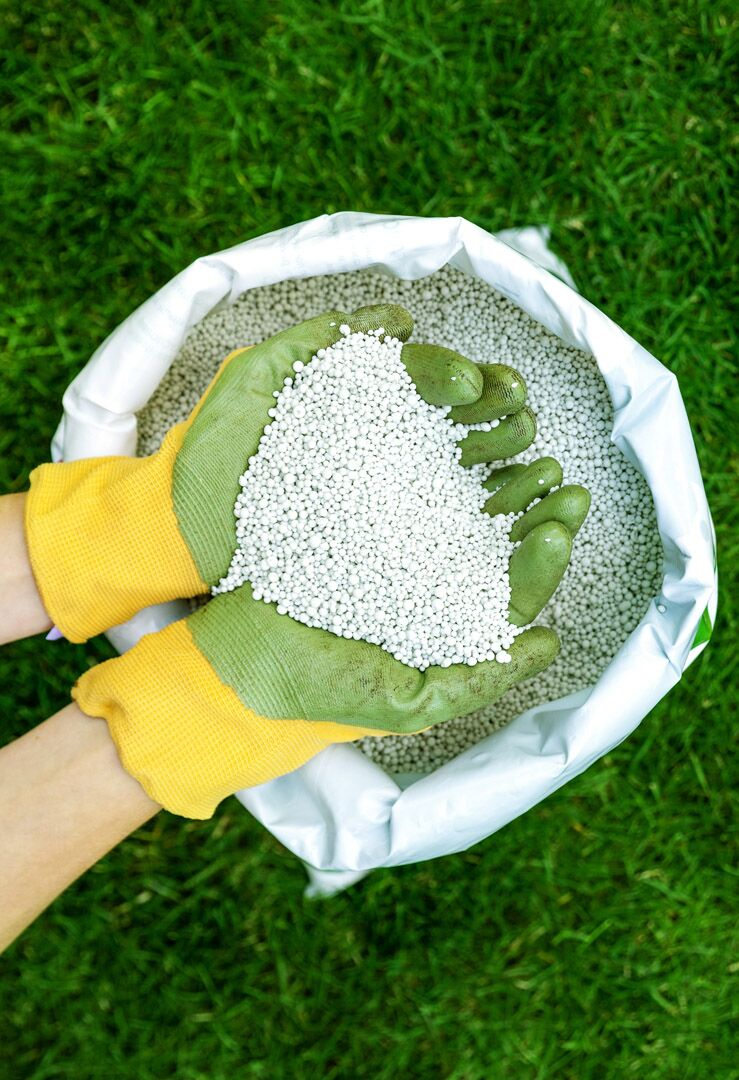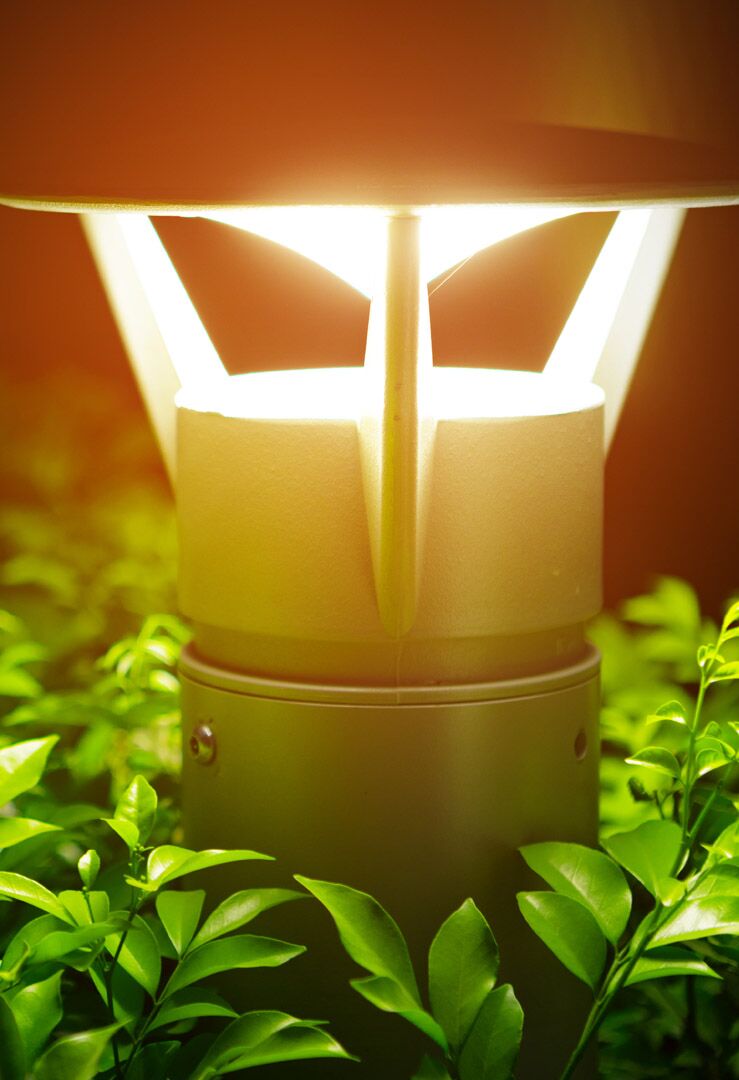 What People Say About Us
Don't forget to take alook at our thumbtack profile to see some of the beautifullandscape work andlandscape designs we have done.
We also have a A+ rating with the BBB and a 4.7 out of 5 star rating with Home Advisor.


They do a great job mowing, but they don't keep the flower beds clean like they told me they would, and they told me that they would weed eat a area... but they havent. I've also had issues with communication.read more

We just had a 3-day job completed where Four Seasons helped us with some minor items, including fixing the brick masonry in our front yard and... helping us with some drainage issues.I cannot believe how professional and satisfactory this company is. We have worked with a lot of contractors and we could not have asked for a better team. All of the work was completed to our satisfaction, the contractors were very clean and respectful to our property, and we noticed an immediate and positive difference in our yard once the work was done.We highly recommend this company, and we hope to work with them again in the future!read more

The front office (Kristen) is very responsive and if the mow team breaks something they own up to it.My yard looks great!

Four Seasons just finished a 3-day landscaping project on the front and back yards of our home and I couldn't be happier. Our landscape designer,... Seth, was very knowledgeable and came up with a great plan. The office was super friendly and helpful and constantly thanked me for our business. The landscaping crew was friendly, professional, and accommodating to all the little tweaks I requested. The installation looks great and they were thorough in cleaning up. I would use them again without hesitation and highly recommend.read more


Four Seasons did a great job with the landscaping in our front and backyard! Nathan was very responsive to all our requests regarding the layout and... types of plants we wanted in our yard. We are so happy with the finished product and will use them again for any of our landscaping needs!read more

Four Seasons sales and installation crews were very professional from beginning to end, including discussions on options and what we preferred in the... design and installation. Crew was very easy to work with and answer questions. Would highly recommend them.read more

We have used them doing extensive landscaping work at two different houses. They are by far a superior company to work with. We highly recommend... them!!!read more


Great company; very responsive and professional. Highly recommend!

First rate from beginning to end . Will use again!Highly recommended!

We use Four Seasons for both yard maintenance & landscaping. From estimate to completed work, the communication has been excellent & the work looks... amazing. Can't wait to use them for our larger backyard project! Highly recommend!read more


I had a very good experience with Four Seasons Landscaping. They easily stood out as the best communicators, with good price and value compared with... others. When the initial results weren't perfect, they responded quickly and came back with the adjustments needed to make the correct final result.read more

The crew did a great job of replacing plants lost in the freeze, trimming bushes & desert grasses, mulching and clean-up. My only complaint is having... to wait a few months for work to be done, but the yard looks good now.read more


Very knowledgeable, very professional, always on time. Most of all very responsive to all of our questions.

They did a fantastic job with the two big red oak trees I had them install. They were in constant contact and you never felt like they had forgotten... about your job. Great people to work with!read more


So thrilled with Four Seasons! They've done some lovely work in my large property in Parker, and they just finished up a smaller project in my moms... backyard. Nathan took my vision on a nice seating area for my mom and brought it to life beautifully. They took a boring empty backyard and installed pavers, stone edging and some lovely plantings to make it a little oasis in suburbia.read more


Four Seasons Lawn just finished another project for us. Turned out great. New pathway and pallet of grass for backyard. OUR GUARANTEE
That's why we have made it our mission to create nature-inspired outdoor spaces for people to connect.
Our long list of satisfied customers and certifications demonstrate our expertise, professionalism and dedication to creating and maintaining beautiful outdoor spaces. Because of that we can stand beside our promise to provide our clients with the yard of their dreams. Let us do the same for you!
OUR PROCESS
STEP ONE: Once you contact our office one of our team members will talk with you about what you're trying to accomplish. They will briefly talk with you about your project scope, budget, timeline, and get some other high-level details.
This introduction is to gather enough information to match you with a team member that is best suited for your project, style and needs. After we determine that we will find a time that works for you to where we can meet with you at your home, walk the area and see exactly what you're hoping to create.
STEP TWO: When you meet with one of our designers you will get a call prior to the appointment to make sure the time still works for you. Once we arrive, we will ask a lot of questions to make sure we know what you're looking to achieve with the end result. During the visit we may take measurements, photos and lots of notes. This will allow us to make sure that we have everything we need to design your new outdoor space. During the visit we will also ask you to provide a property survey of your home to help with the design process.
STEP THREE: The next step of the process is the fun part! Sometime in the next 72 hours, we will provide you with the first draft of your project. This is only a starting point to make sure we understood your project correctly. This design process can sometimes be very quick… or very long depending on the complexity and options we need to review with you.
STEP FOUR: Once you love the design, you'd simply approve the final estimate and make your initial deposit. After we have those 2 items, we will be able to put you in line. As much as we both would love to start the project the following day, there is a lot that has to happen before we can do that. Things like construction drawings, permits and material orders will all start to make sure we have what we need to make your experience a great one. Additionally, because we built such a strong reputation, we consistently have a backlog of projects. While we are looking for ways to reduce your wait times, we never want to reduce the quality or experience that our clients have come to expect from us.
STEP FIVE: As the project gets closer, a member of our operations team will reach out to you to walk through the details of the project and make sure there were no last minute changes. They will provide you with a project schedule, milestones and timelines for your project.
STEP SIX: ENJOY! We made it! Your project was completed and now it's time to enjoy your new outdoor space!